Who We Are
Steering Committee
The Canadian Lived Experience Leadership Network Steering Committee members are responsible for:
overall coordination of network efforts
communications
engagement of network members
strategic planning and sustainability
lead on lobbying efforts
relationship members with government stakeholders
Steering Committee Members
The steering committee is led by inaugural Co-Chairs Debbie McGraw and Al Weibe
Al Wiebe
CLELN Co-Chair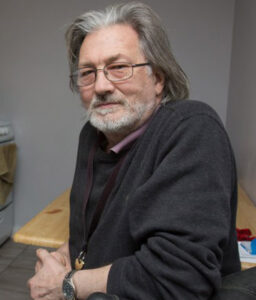 Al spent 26 months homeless on the streets of Winnipeg. He had lost a 150k a year income in advertising and could not handle the trauma of that experience as he suffered from unchecked clinical depression. Months later he was on the streets. He was turned away by the healthcare system as a homeless person yet helped by the same system later on.
 Al is a 24/7 advocate for the homeless and those in poverty. He is chair of the Lived Experience circle in Winnipeg and Co chairs the Canadian Lived Experience Leadership Network. Al directs a lived experience led empathy driven housing program in Winnipeg, Toronto, and Vancouver. He is facilitating a lived experience leadership program that promotes Persons with Lived Experience to leadership roles in a 3-year national project. Al hosts a radio show " Of no fixed address" to help educate and advocate for poverty and homelessness and specializes in Community and peer engagement. He serves on many boards and committees from homelessness, to poverty health, and human rights with the city's "Human rights committee of council ". Al also serves on the Reaching Home Community Advisory board in Winnipeg.  Al continues to advocate through the United Way speaker's bureau and through the media.
---
Debbie McGraw
CLELN Co-Chair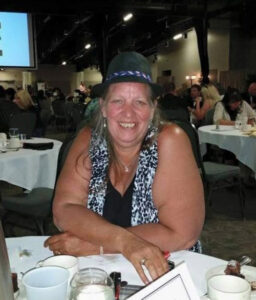 Debbie has worked tirelessly since 1995 on eliminating poverty in Saskatchewan, as well as in Canada. She spent many years as an advocate, activist and researcher on social issues, such as housing, homelessness, women's issues and poverty. Including eight years on the Canada without Poverty board and recently co-founded the Lived Experience Advisory Council Canada, (Now the Canadian Lived Experience Leadership Network) who developed the "Seven Principals of Inclusion". When the National Housing Strategy was announced Debbie started working with Emily Paradis and others to ensure that this strategy was human rights based, Debbie continues to remain a part of this work as a committee member of the Rights to Housing Network.
After 20 years of raising her children Debbie enrolled in University graduating in 1998 with both her certificate and bachelor's degree in Indian Social Work.
Over the last 7 years Debbie worked at Mumford House, a homeless shelter for women and children, she left this full-time position to work for the Lighthouse Supported Living Inc, as a Housing Locator and shortly after moving to a Rapid Rehousing Case Manager with the Housing First program. Since the Housing First Program was shut down, Debbie has worked for Saskatoon Housing Initiatives Partnership as a Housing Case Manager.
Debbie's strength for this work came from her own lived experiences. There is no better motivator then frustration and anger. Debbie learned how to take her experience, frustrations, anger, and knowledge and turn them into powerful tools for social change. Debbie is also the proud mom of 5 grown children and grandma to 16 ranging in age from 18 months to 22 years old.
---
Other Members
Alex Nelson
---
Carrie Bartsch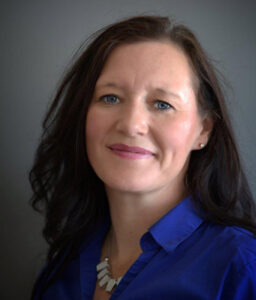 Carrie Bartsch is a person of lived experience as a youth, where alcohol ran rampant in her family.  At the age of 16 she lost her mother to a tragic accident.  Her father's alcohol addiction and inability to care for Carrie and her two sisters divided the family, which ended in no place to call home for 16-year-old Carrie.   Fear, anger, self-harm, broken systems that made promises became all too familiar.  She knows what it is like to have people take over control and tell you what must be done.  She believes whole heartedly that by being Person Centered in any work and supports that are done with people who have experienced trauma and homelessness helps people get better lives of their choosing.
Carrie's own trauma, homelessness and journey of recovery has had huge impacts on the work she does to continually advocate and work to end homelessness.
Carrie runs Pivotal Training and Facilitation and has 13 years' experience in Housing First and Homeless systems.  She is a contracted technical trainer and consultant with the Canadian Alliance to End Homelessness and Pathways to Housing.  Along with her personal history, Carrie has experience as a Case Manager, Team Lead, and as a Housing First Program Specialist.  She coordinated 7 teams across her community to implement new programs, training, data base systems, and shared resources.    As a Team lead, her team brought a Permanent Supportive Housing program that was running at 23% success rate to a 98 % success rate by: embedding the team in Person Centered Practices:  following the core principles of Housing First and ensuring professional thorough documentation was being completed and used to drive outcomes.   She believes strongly in accepting all people with their unique diversity. 
---
Chaz Smith
---
Christian Emslie
---
Jacob Kaufman
---
Nadine Lipton
---
Tony Horacheck
Tony Horacheck is a proud Metis person from Green Lake, which is a Metis community in Northern Saskatchewan. Green Lake is rich in history and dates back to 1782. The Hudson Bay Company (HBC) established a permanent post in Green Lake in 1810. Although Green Lake is my home community I have been residing in Saskatoon for many years where I have worked as a Social Worker for the past two decades both on the front line as well as in management. I am currently employed at Saskatoon Housing Initiatives Partnership, (SHIP) as the Director of Planning and Development. My role allows me to continue to work with the core neighborhood, its people and its issues, specifically the homelessness problem by developing programs geared toward improving people's lives. I have been given the honor of being a helper and it is my duty and pleasure to devote my life to doing so. I take great pleasure in helping our brothers and sisters. In doing so I feel strongly about the importance of looking after yourself. I do this through my connection to nature. I love nature and anything to do with it such as sports, camping, and animals. I enjoy these activities with my two Australian Cattle Dogs and best friends Rudygirl and Bluejay and if you know anything about Healers, dog hair is a condiment in "my" home.
---
Travis Fowler
---
Scope and Activities
Activities of the network include, but are not limited to:
Bringing the perspectives of our lived experience to the forefront
Advocating for policy change in support of preventing and ending homelessness in Canada
Valuing, listening to, and actualizing the voices and ideas of peoples with lived experience of homelessness and housing insecurity in policy discussions and public debate
Advocate to include people with lived experience at all levels: programs, systems, and policy making
Developing training to support transformation of programs and systems to support ending homelessness
Hosting webinars featuring best and promising practices on lived experience advocacy, equity and diversity policies, employment and leadership development
Collecting and disseminating resources on homelessness and housing insecurity
Hosting CLELN sessions and supports for those with Lived Experience at the National Conference on Ending Homelessness and other forums